Autumn 2012
ASBURY THEATRE COMPANY PRESENTS
"God's Favorite"






Asbury Memorial Theatre Company presents "God's Favorite", a comedy by the Tony Award and Pulitzer Prize winning playwright Neil Simon (adored for such works as The Odd Couple, Barefoot in the Park, Lost in Yonkers). Originally produced on Broadway in 1974, God's Favorite is loosely based on the Biblical Book of Job. A stranger visits God-fearing tycoon Joe Benjamin and tempts him to renounce God. When Joe refuses, Simon spins the tale of subsequent afflictions into a hilarious farce.

Performance dates for God's Favorite will be November 9, 10, 16, and 17 at 7:30 PM and November 11 and 18 at 3:00 PM at Asbury Memorial United Methodist Church, 1008 East Henry Street in downtown Savannah. Tickets are $10 general admission at the door. We will accept cash, checks and MC/VISA for payment. Click here to Reserve "Will Call" tickets




Cast: Pam Zeigler Sears (Director)
front row...Jeremy Kole, Cheri Hester, Melissa McNaughton. 2nd row....Ed Davis, Wesley Dasher, Ray Ellis, Les Taylor, Gwyn Yarbrough, Dr. Ronnie Spilton (Director), Chuck Norton (Stage Manager)
---


THEATRE PATRONS:
WOULD YOU LIKE TO BE AN ASBURY ANGEL?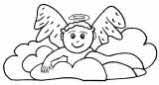 Without Patrons...and Lovers of the Arts...it would be very difficult to produce theatrical events.
So we've decided to call the patrons of our Theatre, "Angels." What better name for someone who supports the Arts at a church?
The names of our "Angels" will appear in the program under the following categories:
Archangels—$300 and above
Guardian Angels—$200 to $299
Seraphim—$100 to $199
Cherubim—$25 to $99

Checks can be made payable to Asbury Memorial Theatre and sent to: Asbury Memorial UMC, 1008 East Henry Street, Savannah, GA 31401
---
PLAYBILL ADVERTISEMENT INFORMATION
The playbill for the show will contain business ads. If you have a business that you'd like included in the program, please send in your camera art to asburymemorialtheatre@gmail.com. If you would like for us to include your logo, it needs to be in digital format (JPEG or PDF) and must be 300 dpi resolution. All ads will be in Black and White. If you do not yet know what you would like your ad to say, please just email your intent to have an ad as soon as possible...as we need to determine how many pages the playbill will be.
Thank you for supporting the Asbury Memorial Theatre!

The cost of the Ads are:
1/4 Page (2.375"w x 3.875"h)…$25
1/2 Page (2.375"w x 8"h) …$50
Full Page (5"w x 8"h) …$100

Checks are made payable to Asbury Memorial Theatre and sent to: Asbury Memorial UMC, 1008 East Henry Street, Savannah, GA 31401
PRINT THIS AD INFORMATION
---