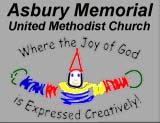 ---

Share this page with your friends



Selections from our Worship Service

December 18, 2016
4th Sunday of Advent
Poinsettia Sunday

---

Sermon

"The Man Without an Ego"
Rev. Billy Hester


---

Click here for an AUDIO ONLY VERSION for MP3 players

The sermon based on scripture from Matthew 1:18-25 ... About Joseph, the husband of Mary and how he reacted to the announcement of his betrothed becoming pregnant and how he wouldn't follow the 'Law' concerning the penalty due to such action but instead acting in 'Love'.



---
Join us at 11:15 AM for a unique Sunday worship experience that will make a profound difference in your life!