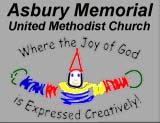 ---

Share this page with your friends



Selections from our Worship Service

January 22, 2017
3rd Sunday after Epiphany Sunday

---

Sermon

"The Process of Dropping"
Rev. Billy Hester


---

Click here for an AUDIO ONLY VERSION for MP3 players





Billy Hester's sermon is based on scripture from Matthew 4:12-23, 'the choosing of the Apostles'. The title; 'The Process of Dropping' refers to 'Dropping' whatever we need to hear the calling of God. Similar to 'Repent', this calls for dropping what you are doing and do something else.
According to Richard Niebuhr, there are 4 types of callings:
1) Common Call
2) Providential Call
3) Secret Call
4) Ecclesiastical Call

The question arises: Will we recognize these calls and be willing to drop what we're doing. The meat of the sermon dwells in the question; "Why did Jesus come and why did his disciples drop what they were doing to follow him?"



---
Join us at 11:15 AM for a unique Sunday worship experience that will make a profound difference in your life!